The Funny 115
The 115 Funniest Things to Ever Happen on Survivor
by
Mario Lanza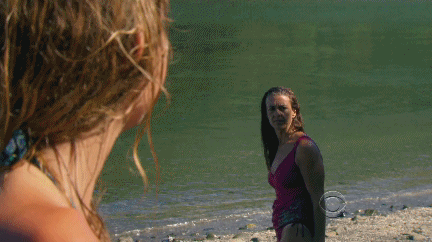 If you want to read the Original Funny 115, click on Chad's picture below. If you want to read Version 2.0, click on Coach. If you want to read the new one (The Third One), click on unimpressed Sophie.

Happy reading, and have fun!

-Mario








The Funny 115 (seasons 1-11)


Version 2.0
(seasons 12-20)



The Third One
(seasons 21-30)
---
Other Fun Pages to visit:

---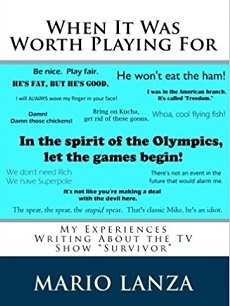 When It Was Worth Playing For
This is my book about the first three seasons of the show, and about how I became a "Survivor writer" during the era when the show was still drawing in 40+ million viewers.
It is the first in a series of books I have planned about the history of the show, but as of right now it is still the only one I have finished.
Highly recommended. It has a great rating on Amazon!
---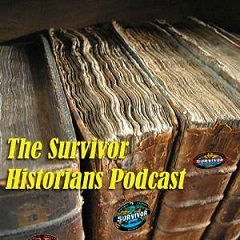 The Survivor Historians
This is a podcast I created about five years ago. Four Survivor experts sit around and discuss the history of the TV show Survivor, starting on day one and going all the way up to the present.
If you ever wanted to know why Survivor played out the way that it did, this should be your starting point. You will never get a more in-depth (and sometimes insider) look at the show than this one.
I also happen to think it is pretty funny.
---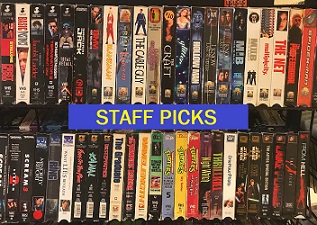 Staff Picks
This is my new movie podcast, where I talk about all the underrated and underloved movies out there, and I attempt to get people to find them and appreciate them.
Each episode is about an hour long, and they are a lot of fun.
---
---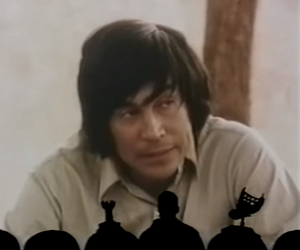 My Top 50 MST3k Episodes
No TV show has ever had a bigger influence on the Funny 115 than Mystery Science Theater 3000. Here is my homage to MST3k where I write about my top fifty episodes and why I have always loved them so much over the years.
---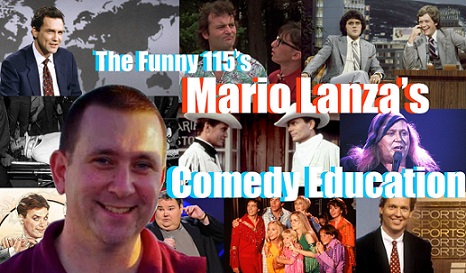 I was recently a guest on a podcast called Hail Satire! with host Vic Shuttee. We spent four hours talking about the history of comedy in the 80's and 90's, and all the things (and people) that inspired me over the years to one day become a comedy writer. This is a really good interview if you want to know more about me and how I got my odd sense of humor, and where I get all those obscure old TV and movie references. Just click on the picture above and it will take you to the interview.
---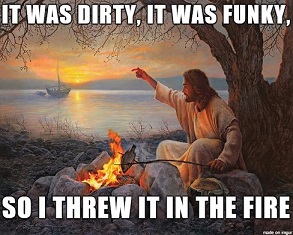 Sandra Jesus-Twine
This is maybe the funniest thing I have ever posted on this website. A collection of Sandra Diaz-Twine quotes matched up with pictures of Jesus. Enjoy. :)
---
---
The Funny 115 is entirely non-profit, and I don't make a cent off sponsors or advertising fees.
If you would like to make a donation to help pay with hosting costs, you can use this link below:



---