---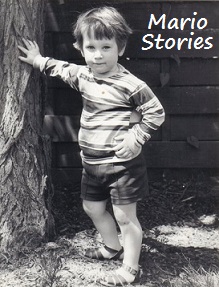 ---




Hi. My name is Mario Lanza, and I'm a writer. And I've had an interesting life.

Although I'm mostly known for writing about movies and TV shows, most of my best writeups aren't about pop culture at all. They are actually stories about ME. And the strange childhood that I had growing up back in the 70s, 80s, and 90s. And that's why I put together this little section of my website called "Mario Stories." These are stories that I first started writing on my Facebook page a couple of years ago. And they eventually got so popular, and I eventually got so many requests to write more of them, that I eventually just moved them over here on their own little page. And now you, too, can be introduced into the world of Mario Stories.

Most of these stories are pretty funny, although I can't guarantee that all of them will be. Some of them will actually be pretty serious. Although you will definitely see where I got my weird personality and my weird sense of humor, the more that you know about me. Because I can GUARANTEE you, no one had a childhood (or a family) quite like the one I did.

Oh yeah, and yes P.S. all of these stories are 100% true. Although obviously they're filtered through my memory of them at the time, and in some of these stories I was quite young. But I really did try to be as accurate as I could. And you're about to learn something that people have been saying about me ever since I was about five years old: "Damn dude, you have a scary good memory."

And with that, let's get on with the Mario Stories!




Your humble narrator
---
The Stories
(When there are more of these, I will start to index them by subject)
---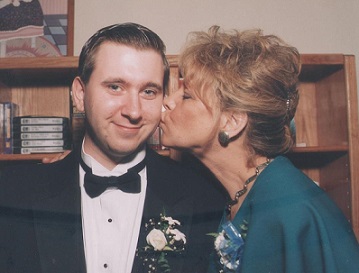 My mom in 1997,
not knowing
thrilled I was going to write stories about her one day on the internet
Questions? Comments? Feedback? Requests for future Mario Stories? Drop me a line at
MLanza1974@aol.com
if you'd like to get in touch with me. I always write back.
NOTE:
If you like Mario Stories (or any of my other projects), please consider
becoming one of my Patrons
.
Patron fees are the only way I can keep this website alive, I don't have any other ads or revenue streams.