The Funny 115 -
The Third One
---
---
#1. The Grinch Who Stole Coachmas (Under Construction)
South Pacific - All Season Long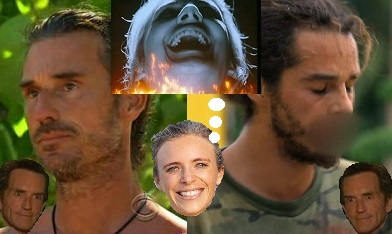 Note: This entry is still under construction and is being posted in chapters. Follow me on Twitter (

@mariojlanza

) to see when I post a new chapter.



Coach Part A - Intro to Coach
Ozzy Part A - Intro to Ozzy
Coach Part B - How Coach Won
Coach Part C - Coach First Back at Camp
Coach Part D - Coach 3.0 - He's Here to Win
Coach Part E - The Upolu Dynamics
Coach Part F - We First Start Trading Immunities
Coach Part G - The Cool Kids Alliance Gets Whittled Down to Seven
Coach Part H - Of Birth Names and Power Struggles
Coach Part I - God Takes Over the Game
Coach Part J - The Big Cochran Flip
Coach Part K - Savaii is Quickly Flushed Down the Toilet
Coach Part L - It's Not Always Best To Be the Dream Maker
Coach Part M - All Outsiders Must Die
Coach Part N - God's Will
Coach Part O - May The Hungriest One Win

Ozzy Part B - The Neutering
Ozzy Part C - The Next Neutering
Ozzy Part D - The Final Neutering
Ozzy Part E - When You Learn You're the Outcast
Ozzy Part F - Coming Soon!